Art and Design
'Art and design stimulates creativity and imagination. It provides visual, tactile and sensory experiences and a unique way of understanding and responding to the world.'
Intent
At Leigh Primary School we believe that art if more than a series of technical skills but a curriculum that nurtures creativity, imagination and a way of thinking that enables children to learn through art, to express themselves as well as learn about art. Our curriculum aims to engage, inspire and challenge pupils to utilise knowledge and skills to experiment, invent and create as confident beings. As children progress through the school they will develop greater knowledge about art, its relevance and how it connects us to our past, present and even how it will shape our futures.
We utilise AccessArt to deliver a rich and inspiring curriculum whilst meeting the requirements of the National Curriculum. The AccessArt curriculum balances declarative knowledge with experiential knowledge (gained through practical experience) which builds self-confidence in learners and encourages independence and retention of new skills and learning.
Progression in art is created through weaving layering and revisiting experiences. Creativity can be fragile and we base our assessment around 'I can…' statements which we use to check understanding of our pupils through providing a rich and varied range of opportunities. We celebrate and recognise a diverse range of contemporary artists, designers and crafts people to introduce children to artists from across the globe and a variety of cultures. In addition, our curriculum also juxtaposes contemporary artists with more traditional artists that enables children to take upon fresh perspectives with known artists.
Every year children will produce creative work and we aim to be authentic rather than the production of contrived outcomes which constrain pupils from experimentation and their own creative pathways. Children will explore a variety of media including those used to draw, paint and sculpt alongside other craft where media is mixed. Along the way children will learn to evaluate creative works using the language of art, craft and design
In EYFS, we believe that children learn to freely engage and communicate their understanding in a wide range of opportunities in EYFS which facilitates their imaginative development. This lays the foundation for their how they will engage in Art and Design when they enter the National Curriculum at KS1.
By the end of each key stage, pupils are expected to know, apply and understand the matters, skills and processes specified in the relevant program of study.
Implementation
Through each unit of work children will be taught a balance between declarative and experiential knowledge to build their confidence. This knowledge will be about media and materials, methods and techniques, processes and the formal elements and principles of Art as well as about artists and craftspeople from across the globe and through the ages. Throughout this, children will be taught technical language to support them in discussing their art with others as well as questioned to promote the meaning and interpretation they draw from various works of art and connections they make. We encourage children to be art critics and to engender emotional responses to art so they can develop preferences and opinions.
Our core knowledge and skills are taught in line with our progression document although we recognise that development in art is not linear and that real growth is in the confidence, fluency, willingness to experiment and authenticity of art created alongside acquisition of core knowledge.
Children all record in their sketchbooks and are about to create and annotate to record knowledge and test ideas. This enables them to refer back to core knowledge.
Each year all children will have the opportunity to engage in 5 pathways: Drawing and Sketchbooks, Print, Colour and collage, Working in 3 dimensions, Paint, surface and texture and Collaboration and community over 6 units. This ensures that they have exposure to many types of art, artists from a range of cultures so they can develop a broad understanding of what art can mean.
Impact
At Leigh we are committed to developing creativity and we aim to produce children that can engage in dialogue/debate about art, have a broad understanding of forms art can take, enjoy experiencing art and creating it and appreciate the value that Art has in society.
This will be evidenced in our children's sketchbooks, creations and what they say in pupil voice as they respond knowledgeably to dialogue about art. Children will be have fluency in a wide range of media, understanding their properties and how to manipulate them. Achievements are celebrated in classrooms during walking-galleries and corridor displays, and by visits to galleries.
Finally, we want our children to love art, craft and design and to realise the relevance it has to their future ambitions as illustrators, graphic designers, fashion designers, curators, architects or printmakers. In this way, we are equipping our children with more than the minimum statutory requirements but preparing them for opportunities, responsibilities and experiences in later life. Importantly, we want our children to use our local area to inspire art, to learn from other cultures and respect the diversity and the creativity it brings.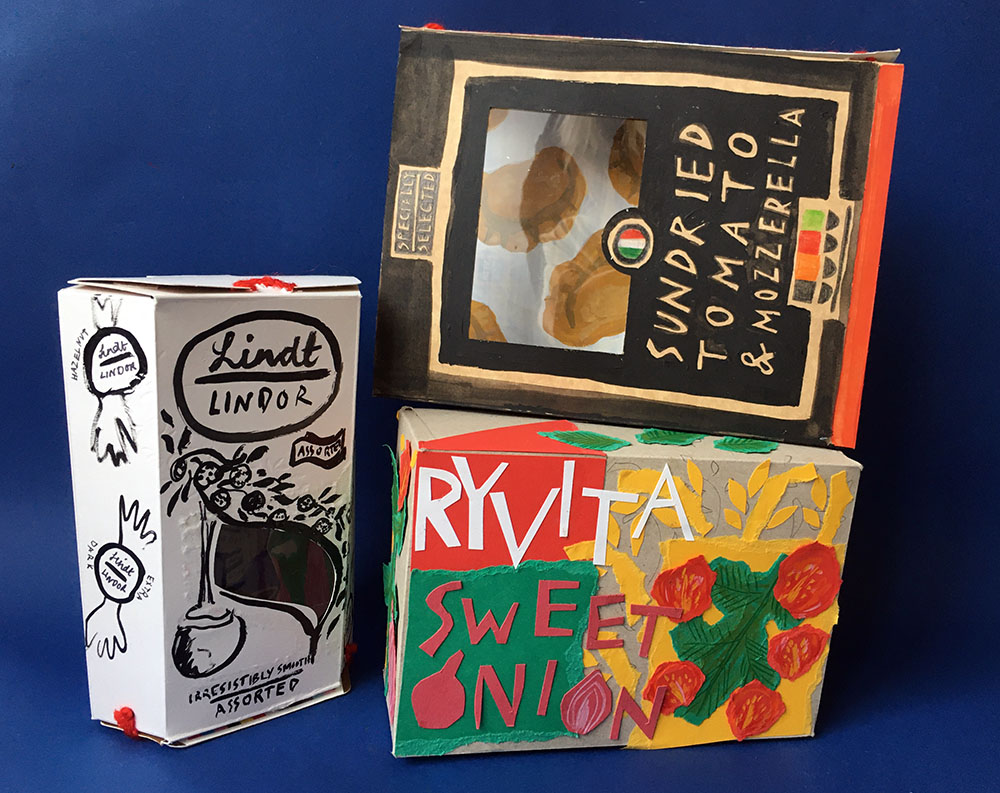 Early Years Foundation Stage
We believe that Art is an essential part of self-expression and needs to be nurtured. In the Early Years classroom we encourage children to nurture their imaginations, building confidence in their instinct, intuition, sense of self and ability. Through open-ended creative learning, which emphasises exploration, discovery and experimentation, we inspire our children to become confident and independent creators. As future artists, they will learn many lessons about what art is; art is not wrong or right, art is messy, art is frustrating, art is for sharing, art is fun. Above all, art is for everyone. Each child will become a confident and imaginative creator, be happy to share their work with others with enthusiasm and pride, ready to make their own mark.
To encourage children and staff to explore creativity in a holistic way
To encourage an open-ended exploration of materials, ideas and techniques.
To encourage children and staff to value the journey over or alongside outcome
To encourage children to explore notions of "identity", gain the confidence to share their exploration and their thoughts, and to learn to appreciate and respect that others might have different experiences of their own identity.
To encourage children to work together as a team, as well as value their ability to work alone.
To demonstrate that drawing, mark-making, making etc are physical as well as mental activities in which the mind and the body are involved.
To demonstrate that every individual has the power to create and make, to manipulate and contribute to the world, for the enjoyment of their own self and for others.
By the end of EYFS the children will:
Have developed dexterity and be able to hold a pen/pencil/brush with a degree of control.
Be able to ecognise and create patterns using a range of materials, media and line.
Be able to recognise textures and attempt to describe them.
begin to draw basic shapes and create pictures using drawn and assembled shapes.
be able to experiment with layering and collage.
Have begun to develop observation skills relating to the world around them.
Be aware of 'artist' as a profession or skill.
Be able to experiment with sculpture, investigate structures using a range of building materials.
Have developed their awareness of colours and experiment with mixing them.
Be able to experiment with a range of media e.g. chalk, charcoal.
Cultural Capital
The urge, impulse and desire to find out more and actively participate in the arts develops cultural capital. Our pupils' confidence in doing this is part of the process. We develop cultural capital through our art curriculum by exposing children to a rich range of artists and craftspeople and allowing them to discuss, experiment, invent and create in response to these experiences. It is in this way we are helping all children by engendering an appreciation of human creativity, achievement including their own.